Photo Credit: Steve Burns

Following up on their popular Concept7 and ConceptZ show cars, the team over at Nowicki Autosport has just completed work on their all-new Concept8 Corvette Stingray. They showed off the new machine for the very first time last weekend at Bloomington Gold. As you've come to expect from Nowicki by now, its bathed in carbon fiber and is one stunning Stingray.
The car began life as a standard Blade Silver 2020 Corvette Stingray before getting it's Nowicki makeover which now includes several current and future items from the Nowicki portfolio. Walking around the car you'll see the Stingray badges and LT2 engine cover we told you about late last year. A red trimmed carbon splitter and rockers run around the front and sides of the car while a matte black stinger stripe runs the length of the Stingray's frunk. Ghosted sponsor logos run alongside the contrasting red edge stripes.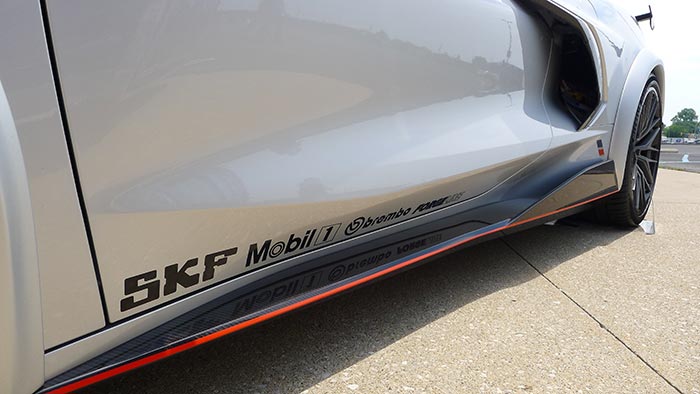 The body side flares are their newest creation which allow for massive 355/25 R21 tires out back and 285/25 R20 tires up front. Naturally, the wheels are carbon fiber Forgeline Dymags wrapped in Michelin PS4S tires.
Other carbon fiber bits on the Concept8 include the roof bow, rear view camera bezel, deck lid overlay, door boomerangs, rear lower diffuser, and small air foils behind the rear wheels. Don't forget the rear wing end plates as well.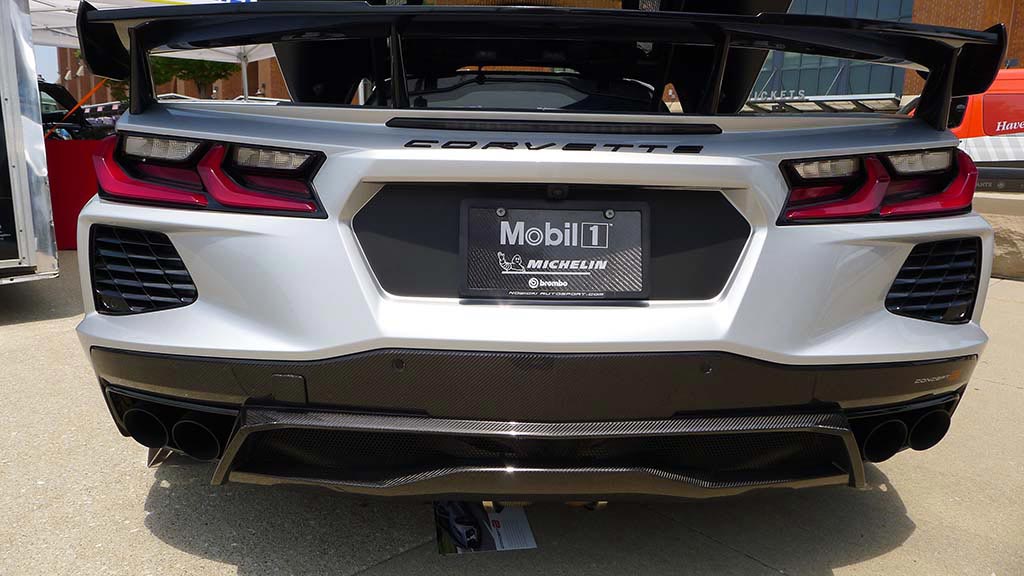 The upgrades aren't limited to just the exterior, though. The standard Corvette LT2 now includes a set of American Racing Headers and exhales through American Racing Header cat-back exhaust.
Add all that up and you've got a stylish C8 Corvette very reminiscent of the award winning Concept7 Corvette that first wowed the crowds at SEMA 2013 and everywhere else it went. Keep an eye out for the Concept8 at an upcoming show near you.

For more information on the Concept8 or anything in the complete Nowicki product portfolio, call 248.709.6100, or check them out online at nowickiautosport.com or facebook.com/nowickiautosport.
Now here's a closer look at the Nowicki Autosport Concept8.

Source:
Photos by Steve Burns